According to CASEL the Collaborative for Academic Social and Emotional Learning, SEL is:
Social and emotional learning (SEL) is the process through which children and adults understand and manage emotions, set and achieve positive goals, feel and show empathy for others, establish and maintain positive relationships, and make responsible decisions. "​
THE FIVE CORE TOPICS OF SEL:
Responsible Decision Making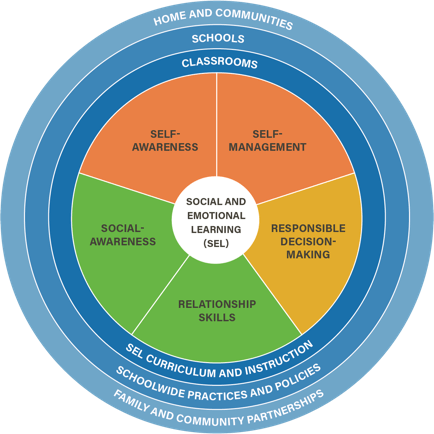 Through a systematic, academic approach to teaching social and emotional intelligence. students acquire the knowledge and practice developing their emotional intelligence skills. Resilience has created SELENA, a program that provides K-12 schools with curriculum and deployment tools. SELENA is designed to empower educators, counselors, parents and students with an extremely cost effective solution.