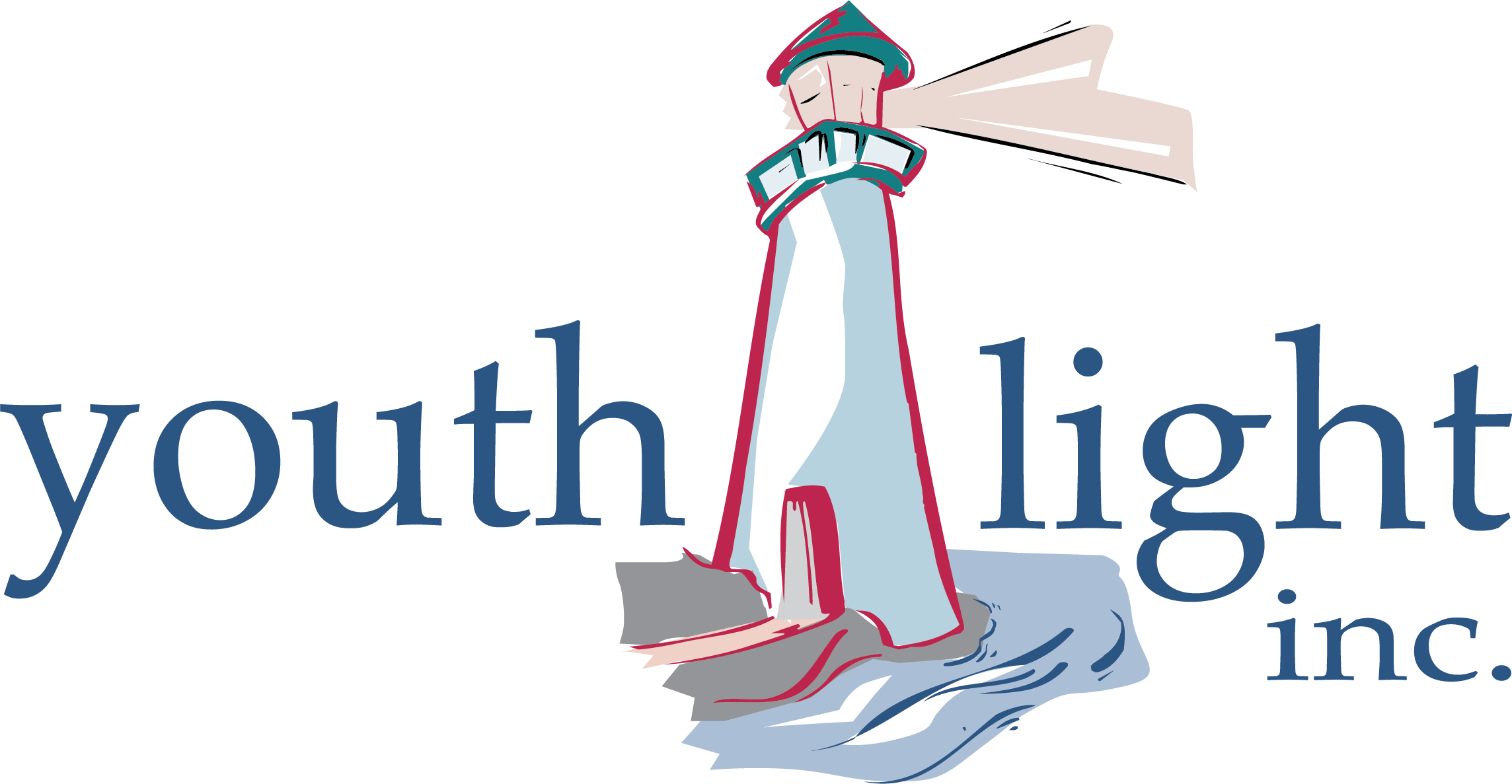 Innovative Tools for Teaching Social, Emotional & Learning Skills
History of YouthLignt, Inc.
Dr. (Bob) Bowman began his career as a school teacher and school counselor. He started writing SEL materials forty years ago and published his first evidence-based book on teaching SEL concepts and skills to children in 1980. Then, as a professor he taught SEL to graduate students in the Department of Educational Psychology at the University of South Carolina for more than 20 years. During that time he conducted research, authored numerous articles in professional journals on various strategies and programs for teaching SEL to young people. Bob and Susan then started a consulting company, Developmental Resources, that developed national conferences and trainings which reached more than 250,000 total registrants since its inception. He also conducted professional seminars, conference keynotes and motivational presentations across the USA and in several other countries on topics related to SEL.
Susan Bowman, Ed.S. worked as a licensed professional counselor and school counselor before working full-time for their consulting company. Together they have worked for more than 30 years developing workshops, conferences and resources. In 1995, Bob and Susan formally initiated Youthlight, Inc., a publishing company featuring SEL resources. Youthlight has developed more than 280 original-source books, digital resources and other tools for helping young people learn SEL.

The Complete School Counseling Curriculum
Social-Emotional Books and Mindful Resources for Improving Emotional Wellness in Children
Experienced, Proven Resources Created Just for You 
Positive Behavior Intervention – PBIS
CLASSROOM GUIDANCE
Locate 52 social-emotional lesson plans and correlating mindful videos. ADD your own flair to each themed unit.
GROUP GUIDANCE
Powerful You In the Middle Cookie Game is a fun and easy to use game for children of divorce.
INDIVIDUAL GUIDANCE
Check in/check out has never been easier with 52 lessons at your fingertips. Use the Powerful You 5-Step Problem Solving Guide to help kids discover solutions.

For over thirty years, August House has curated a highly acclaimed, award-winning selection of picture books, story collections, scary stories and resource books from the world's great oral traditions.
Our stories are grounded in diversity and have been carefully selected from almost every region of the world. Along with our leveled books, we also offer award-winning audio programs from some of the most popular professional storytellers and differentiated lesson plans for Kindergarten through 2nd Grade that are correlated to the Common Core Standards.
By focusing on timeless folktales and highly engaging stories from diverse oral traditions, our stories have a unique advantage: they've already survived countless retellings over multiple generations. As a result, when we prepare a story for publication, it has already been vetted in live performances by some of the most demanding audiences in the world: young children.
As an independent publisher based in Atlanta, Georgia, our books have been recognized by some of the most prestigious awards in publishing, including the following:
Children's Book Council
Parents' Choice Awards
Bank Street Center for Children's Literature
Book Sense
Moms' Choice Awards
Cooperative Children's Book Center (CCBC)
National Association of Parents Publications Award (NAPPA)
Annie Izard Storytellers Choice Awards
Sydney Taylor Jewish Library Association
Texas Library Association
Oklahoma Book Awards
 Storytelling World
Since 1993, AoPS has helped hundreds of thousands of passionate students succeed in the classroom and beyond. We know that learning math means more than memorizing formulas or doing lots of simple calculations quickly. Students deserve teachers and peers who share their enthusiasm and a curriculum that helps them think critically and understand concepts on a deeper level. AoPS provides the opportunity to learn to solve problems by trying, failing, and ultimately succeeding.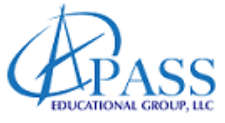 A Pass Educational Group, LLC (A Pass)
Custom Content Development
A Pass partners with educational publishers, providers, and institutions of higher education to develop customized educational content that effectively engages learners at all levels. Their network includes writers, editors, subject matter experts, instructional designers, artists, translators, and production experts. A Pass takes your specifications and objectives and becomes your back office content development center.

Since 1932, when The Creative Company was founded by George Peterson Sr., we have made a habit of publishing children's books of the highest quality. How do we do it?
We pair written content that is clear and compelling with the best photos or the most brilliant illustrations. We then set the combination in an innovative, colorful design for a present-like package. The result? A book that gives readers a window onto the world and the opportunities around them.
Across four generations of family participation, we have never been a company that chases the latest trends or bows to industry formulas. We remain an independent publisher committed to crafting internationally sought-after picture books and superb core-material nonfiction for readers of all ages. Pick up a Creative book, and your eyes and fingers will recognize the difference. High standards, high quality, high reward.
At our core, we offer exceptional visual art curricula that provides outlets for young learners to develop and express their individuality while expanding their knowledge of the world and the diverse group of people they share it with.
Within our projects we offer resources to connect literacy and social studies content, often offer video tutorials, and connect to contemporary as well as classic artworks. We maintain a 
list of diverse artists
 to be talked about and integrated into subject areas, and a 
blog
 discussing different pedagogical strategies. Finally, 
we work directly
 with schools, districts, and other curriculum providers to build, expand, and improve their art options.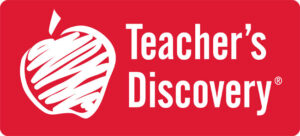 Our Mission
To have a good time teaching things we really like, stuff that fascinates us, skills that make us feel capable, sufficient, and good.
In other words… Our mission is the same as yours.
Like you, we want to see the light come on for a kid, ignited from the same fire that burns within ourselves; to infect with the joy of discovery, and arm the individual with critical thinking.
To make it happen, we leave traditional textbooks behind and bring ideas and techniques from the world of arts and entertainment home to the classroom.
We see education as a "no rules art form."
Our goal is to make your class more interesting than video games, more addictive than smartphones. We want to be the Walt Disney of teaching aids.

Craigmore Creations is an independent publishing house located in Portland, Oregon. Our books celebrate the earth through art and storytelling. We create graphic novels, young adult books, picture books, and educational tools that all share a common thread of natural history.
Craigmore Creations was founded in 2008 with the intent to create and publish innovative books, inspiring an early interest in reading and environmental awareness. Our books bridge education and entertainment for youth, bringing topics of Earth history and environmental awareness to life.
School districts and taxpayers statewide depend on Board of Cooperative Educational Services (BOCES) to meet their educational and financial goals.
There are 19 school districts that are components of Erie 1 BOCES. Those districts are able to enroll in a variety of instructional and non-instructional services offered by Erie1 BOCES.
For more than 60 years, Erie 1 BOCES has been helping area school districts further contain costs by assisting them with district office functions such as cooperative purchasing, health insurance benefits, policy development and technology services.
In addition to offering a wide range of career programs for adults, Erie 1 BOCES' three state-of-the-art career and technical centers also offer more than 25 programs to high school students. School districts also partner with Erie 1 BOCES to provide alternative and special education programs.
As a liaison office for New York State's Department of Education, educators often visit Erie 1 BOCES' campuses for training on technology integration, curriculum, New York State standards and reporting.
Erie 1 BOCES is home to one of the state's 12 Regional Information Centers. The Western New York Regional Information Center (WNYRIC) serves more than 100 districts in five BOCES regions: Erie 1, Erie 2-Chautauqua-Cattaraugus, Cattaraugus- Allegany, Orleans/Niagara and Greater Southern Tier BOCES.
We are a team of innovators, artists, learners, and leaders dedicated to developing creativity-inspiring technologies.
Founded in 2011 with offices in New York and Wrocław, Poland
Certified by the Kokoa Educational Standard 2017
Used in 40+ Countries around the world and translated into 14 different languages

Changing Perspectives works to achieve systemic change to create more equitable, empathetic and inclusive communities. Social-emotional learning is applicable to people of all ages, genders, ethnicities, backgrounds and cultures. Developing these essential skills around collaboration, communication and empathy are universal to the betterment of schools, workplaces, and communities.
We see our work as having a ripple effect. As we train people in one setting, they are able to move into other communities and have a positive impact upon that community.
Our goal is to educate, empower and inspire individuals to become the change makers for tomorrow, by helping to build a more inclusive, just and equitable society.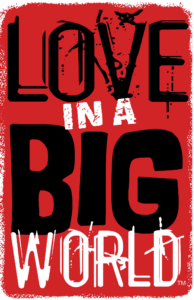 "This is the story of Love In A Big World. I started working with kids when I was in high school – camps, community organizations, schools.  After graduating from college, I was a substitute teacher for urban schools in Nashville. The kids were tough, but I told them that if we had a good day I'd sing for them.  While we were waiting for the buses to be called, I'd sing…they sang too…and we'd talk about life.  My 12 year-old students told me that they thought they would die before the age of 21 because of the trauma they had experienced in their world. I thought, "Can music be used to give kids hope and teach them about making wise choices?"  And Love In A Big World was born. 
Since 1996, Love In A Big World has grown from me and the kids in the classroom to a team of people reaching out to kids across the country and around the globe.  
Love In A Big World provides curriculum, professional development, student assemblies, and family resources.  
The goal of Love In A Big World is to connect with kids…to let them know that they are not alone in this big world…to teach them how to make wise choices…to give them hope." – Tamara Fyke
Love M. Gaillard, MSW
Experienced Social Worker, Keynote Speaker, and facilitator with a demonstrated history of working in the education industry (PreK-high school). Skilled in Social Emotional Learning, Special Education, Group Therapy, Community Outreach, and Case Management. Strong professional with certificates in supervision from Kean and Rutgers Universities.
Love is your go to for S.E.L. facilitation, community, parent, and family support.
Project L.O.V.E. offers the following workshops:
Intro to Social Emotional Learning
Social Emotional Learning 5 part series
Social Emotional Learning & The Four Agreements
SEL for the young Professional
SEL for Parents & Caregivers
The A, B, C's of the I.E.P. (Individual Education Program) Special Education advocacy & resources
Etiquette 5 part workshop series
Private SEL & Special Education consultations