Additional Resources and Innovative Tools for Teaching Social Emotional Learning (SEL) Skills


Paving The Way Foundation
Paving The Way Foundation has educated over 19,000 youth, parents, teachers, and community leaders about child trafficking and online exploitation, sharing with them the impact it has on our children and the actions to take to prevent it.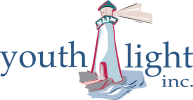 In 1995, Bob and Susan Bowman formally initiated Youthlight, Inc., a publishing company featuring SEL material. Youthlight has developed more than 280 original-source books, digital resources, and other tools for helping young people learn SEL. The Bowmans began their careers as teachers and counselors, even writing several SEL books and lessons themselves. Together, they plan on spreading the knowledge of SEL to young people around the world.

Powerful You is an SEL program that focuses on empathy style teaching and group lessons. The curriculum incorporates different approaches to learning such as breathing, exercise, and yoga. Add your own personal flair to one of the 52 social-emotional lesson plans and correlating mindful videos found within the curriculum. The program was created by founding member, Julie Frizzi, who continues to have an active role in the curriculum to this day. Come experience proven resources created just for you!

For over thirty years, August House has curated a highly acclaimed, award-winning selection of picture books, story collections, audio programs, and resource books from the world's great oral traditions. The stories have elements of diversity and have been carefully selected from almost every region of the world. August House has been recognized nationally by plenty of prestigious publishing awards including the National Association of Parents Publications Award (NAPPA) and the Parent's Choice Awards.
Since 1993, AoPS has helped hundreds of thousands of passionate students succeed in the classroom and beyond. With multiple programs in their curriculum, AoPS encourages students to push themselves, play, and persevere. All students learn differently, so each program has a different format and method of teaching. Through AoPS, students will learn mathematics, how to think critically, and how to understand concepts on a deeper level.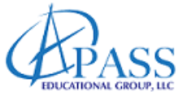 A Pass Educational Group, LLC
A Pass partners with educational publishers, providers, and institutions to develop customized educational content that effectively engages learners at all levels. With a wide variety of tools and staff at their disposal, A Pass will take your educational objectives and create academic content and curriculum. Whether it's course solutions or instructional design, A Pass can make your visions a reality.

The Creative Company was founded in 1932, by George Peterson Sr., and has made a name for themselves by publishing children's books of high quality. With clear writing and beautiful illustrations, these award winning stories will compel your students and teach them about the world around them. Whether you are looking for fiction or nonfiction, The Creative Company has it all.

At Doodle Academy, a student's potential and individuality are brought to the forefront with their extensive visual art program. In essence, the program is designed for students to express themselves while learning more about the natural world. They offer tons of resources, video tutorials, and connections to literacy, social studies, and artwork!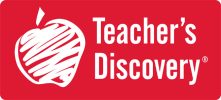 Teacher's Discovery strives to be something more than a simple curriculum. They offer a diverse selection of curriculum and books that can help push your classroom into an engaging environment. Leaving traditional books behind, Teacher's Discovery focuses on critical thinking and art to help spark a light within new students.

Craigmore Creations was founded in 2008, and is an independent publishing house located in Portland, Oregon. The books they publish are a combination of art, storytelling, and education. From graphic novels to picture books, Craigmore Creations intends to interest readers and teach them about environmental awareness.
School districts and taxpayers statewide depend on the Board of Cooperative Educational Services (BOCES) to meet their educational and financial goals. For more than 60 years, Erie 1 BOCES has been helping area school districts further contain costs by assisting them with cooperative purchasing, health insurance benefits, policy development and technology services. They offer a wide range of career programs for adults and students alike.
Founded in 2011, Explain Everything aims to create engaging lessons and assign activities to help students learn. Their team of innovators, artists, learners, and leaders are dedicated to developing technologies that will bring the best out of your students' creativity.

Changing Perspectives works to achieve systemic change to create more empathetic and inclusive communities. They teach social-emotional learning to people of all ages, helping them develop skills of collaboration, communication and empathy. Using their resources, Changing Perspectives plans to educate, empower and inspire individuals to become the builders of a more inclusive and equitable society.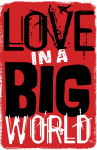 Since 1996, Love In A Big World has grown from a single classroom into a team of people  dedicated to reaching out to kids all over the world. They combine curriculum, professional development, student assemblies, and family resources into one package dedicated to helping kids know that they are not alone in this big world.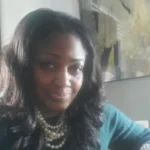 Project L.O.V.E. is an amazing program that can get any students engaged with their introductory courses on SEL. The website has several SEL workshops that can be located and resources that can help students grow. For anyone interested in dipping their toes in the world of socio-emotional learning, Project L.O.V.E. is a great place to start.